As a scholar and practitioner of Chinese, Japanese and some other languages I have earned qualifications and income, and I have some semi-professional experiences in programming, politics and music. I need a web platform just to keep abreast of the info glut but also to express some thoughts that I feel could benefit from public discussion.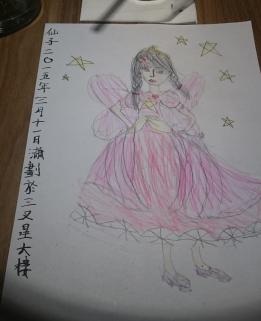 Here
I try to maintain a public diary and in addition to summarize on a weekly, monthly and yearly basis. One could call it a blog, but I don't play by the rules of a blog and my main purpose is to stay abreast of the info glut. That's why I also insist on programming my own content management system.
Elsewhere
I have developed some well-recognized proficiency as a language service provider, fluent at a quasi-native and intellectually versatile level in Chinese, Japanese, English and German, but also quite proficient in Cantonese, French, Italian, Russian and Greek and capable of conversing in few more. I also work on various construction sites in programming and politics. In the European legislative struggle about patentability of "computer-implemented" organizational and computational rules I temporarily gained some influence as an expert representative on the legislative process, which however only sufficed to derail the legislative process. The strong powers were not willing to engage in any debate that might have endangered their ownership of the legislative domain. This appears to be the natural. Some improvement on this order can be achieved in a world of independent nation states but hardly in globalist structures. Like patent law, humanitarian law (e.g. asylum) is governed by European dogma and uncommunicative strong powers. While the former merely turns the infrastructure of our information economy into a minefield, the latter destroys the underpinnings of Europe at all levels. While Greece was able to survive 400 years of Ottoman rule undamaged, the damage wreaked on it by European Human Rights already seems beyond repair and may just be at its beginnings. Since very much is at stake here, the struggle is often rather merciless. Especially in Germany we have a regime of terror, with soft and hard variants, against critics of the prevailing escapism. Exclusion from economic life is daily practise. Even restaurant and hotel owners are terrorized with instigation and funding by municipal authorities, if they extend their normal services to the critics. As a modest contributor to the debate, e.g. via blog articles, and occasional speaker at vilified rallies, I have also been targeted and ousted from some appointments. In the 20th century, Chinese intellectuals experienced a crisis of existence and naturally reacted based on the patriotic consensus formulated by Sun Yat-Sen. They created nice metaphors such as that of the large world that is unwilling to tolerate my small writing desk. According to Confucian tradition, every man must order his personal, familiar and political field. The first two often enjoy strengthening by his better half. I have been particularly blessed with my wife Wang Tao and our three children. To deny and vilify any sense of patriotic duty and renege even on the first two duties has been the main concern of western european and especially German political mainstream since the 1970s. But the issues do not go away. Especially those who speak out in the public sphere are likely to encounter one or the other kind of backlash and devour themselves in the struggle. Lu Xun spoke about the "drunk shrimp", as which he would have prefered to end. Rousseau lost personal balance because of his insightfulness. Today digital dementia looms as an additional threat. Keeping the balance has become a formidable task.